Treat Yourselves … You're the Bride and Groom!
Henna is traditional body art decoration, it's elegant and beautiful to adorn your hands and feet for your special day. In this photo the bride and groom exchange rings.
Be the bride and groom that people talk about for years to come. People might not remember the filling in the wedding cake, but they won't forget the Beautiful HENNA TATTOOS you have as you marry.
Bring centuries of tradition and ceremony into your wedding. Decorate your hands or feet with henna.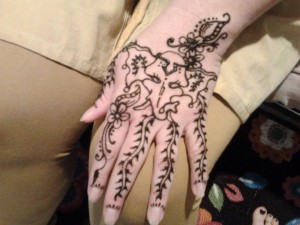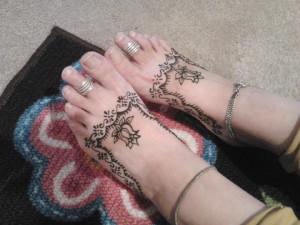 ---
Bridal Party Gift Certificates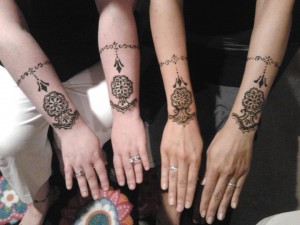 GIFT CERTIFICATES from Heather's Henna Tattoos are available in any dollar amount. Your bridesmaids and groomsmen can make a personal appointment for some self-indulgence.
Gift Certificates are available in any dollar amount and do not expire.