A Different Kind of Gift – A Bit of Pampering!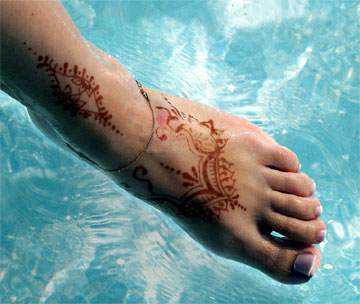 Birthday Present
Wedding or Engagement Gift
Holiday Gift
Bridesmaid or Groomsmen Gifts
For the Maid or Matron of Honor
Even the Best Man
Graduation Gift
Valentines Day
Anniversary Gift
Special for the Prom
ANY OCCASION
A Personalized Gift Customized Just For That Special Someone
Your GIFT CERTIFICATE recipient will be treated to a little pampering.
At their personal appointment they can be as simple or as lavish as they wish getting just what they want in a private, comfortable setting.
They can do something custom and original or pick from Heather's book of many designs (tribal designs, bracelets, anklets, hand designs, animals, southwestern art, nautical art, zodiacs, lettering, hearts, flowers, vines, fairies, butterflies, sports designs, and more).
Spoil Them, Just a Little. Buy Now Online!
When you just don't know what to give them, give them some self indulgence.
Available in any dollar amount you choose. Contact us if you would like a Gift Certificate of a different amount than shown in the drop down box above.
Call Heather at
732 600 4474

or Contact Us to Get Started Planning Your Henna Party Today!